---
Contact
Your first point of contact is a Rivers Trust local Catchment Advisor who is available to support you with all aspects of the Fund, from application to implementation and maintenance of measures. The NFM Fund helpline can support if more specialist advice services are required.
---
Mike Duddy is a Natural Flood Management (NFM) specialist with extensive knowledge of the Irwell and Etherow rivers and their catchments. He has delivered a range of Natural Flood Management (NFM) schemes across many river catchments within Greater Manchester. Mike will be supported by the wider Mersey Rivers Trust team to provide a comprehensive advice service. The Mersey Rivers Trust is the local rivers trust covering all the rivers that form the Mersey Basin, including the Etherow and Irwell. Email address info@merseyrivers.org; Phone Number 07985 733969; [07821 117396 alternative contact, John Sanders].
We have also set up a dedicated helpline for bidders if you require more specialist advice services on design and engineering, which the Trusts are unable to support you on. The helpline can be reached by phone 01332225901 or email on NFMadvice@atkinsglobal.com.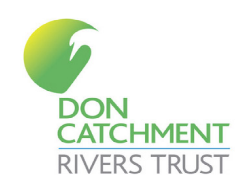 Chloe Palmer is an independent farm environment adviser with over 20 years' experience of providing advice to farmers across South Yorkshire and the Peak District. Chloe has extensive experience of preparing and managing agri-environment schemes and writes regularly for the Farmers Guardian. She is also coordinates the Bradfield Farmers group covering the area surrounding Bradfield, Broomhead, Strines, Loxley and Stannington. Email address chloe@chloepalmer-farmenvironment.co.uk; Phone Number 01433 639829. In May 2021 Chloe will be handing the role of local Catchment Advisor on to the Don Catchment Rivers Trust. After May 2021 please contact Ed Shaw at the Trust. Email address ed.shaw@dcrt.org.uk; Phone Number 07990 027703.